1. Log into your Google Account
2. Go to Google.com and clicking on the drop down menu (1) and find the Calendar App (2)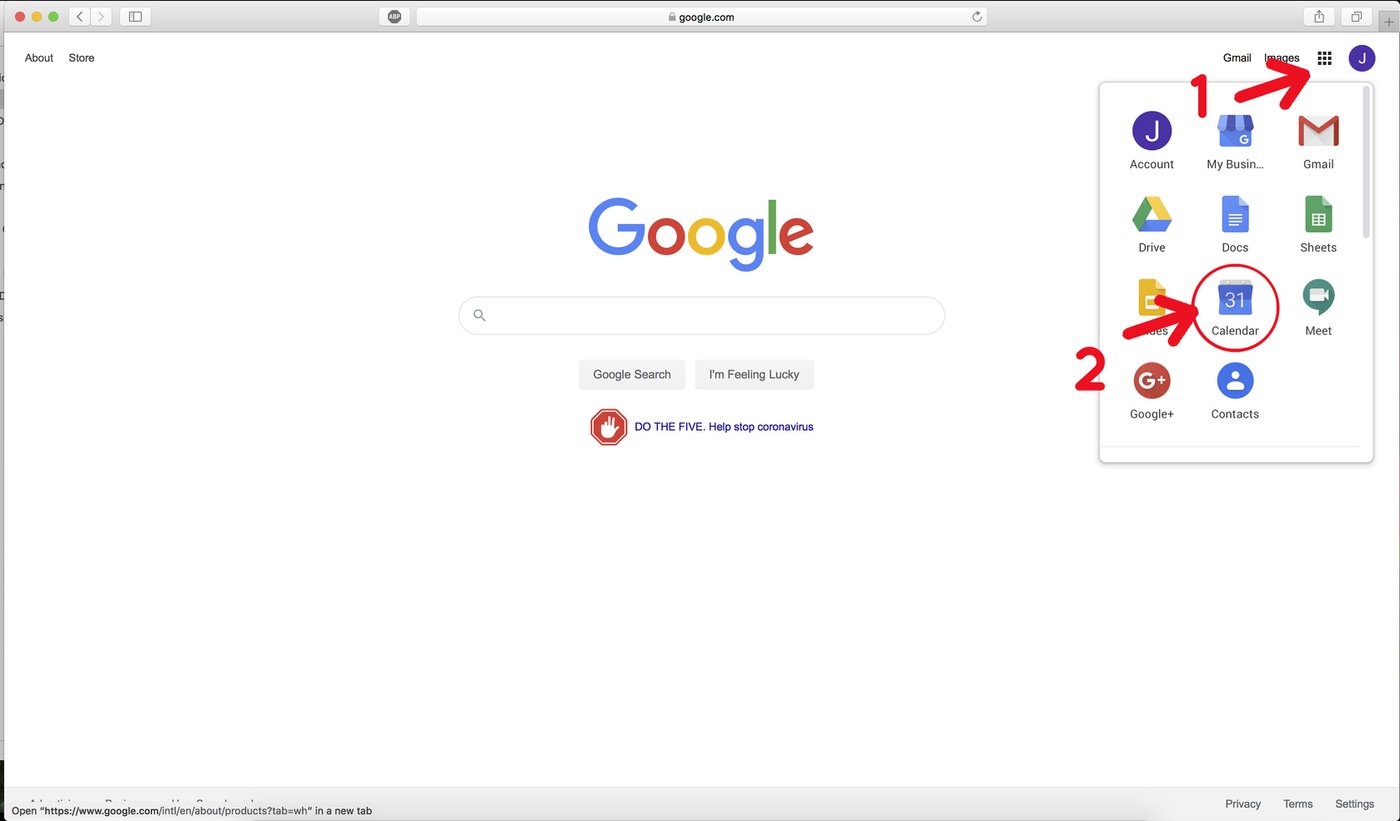 3. Click on the day (1) you would like to select for the meeting and then click on "more options" (2)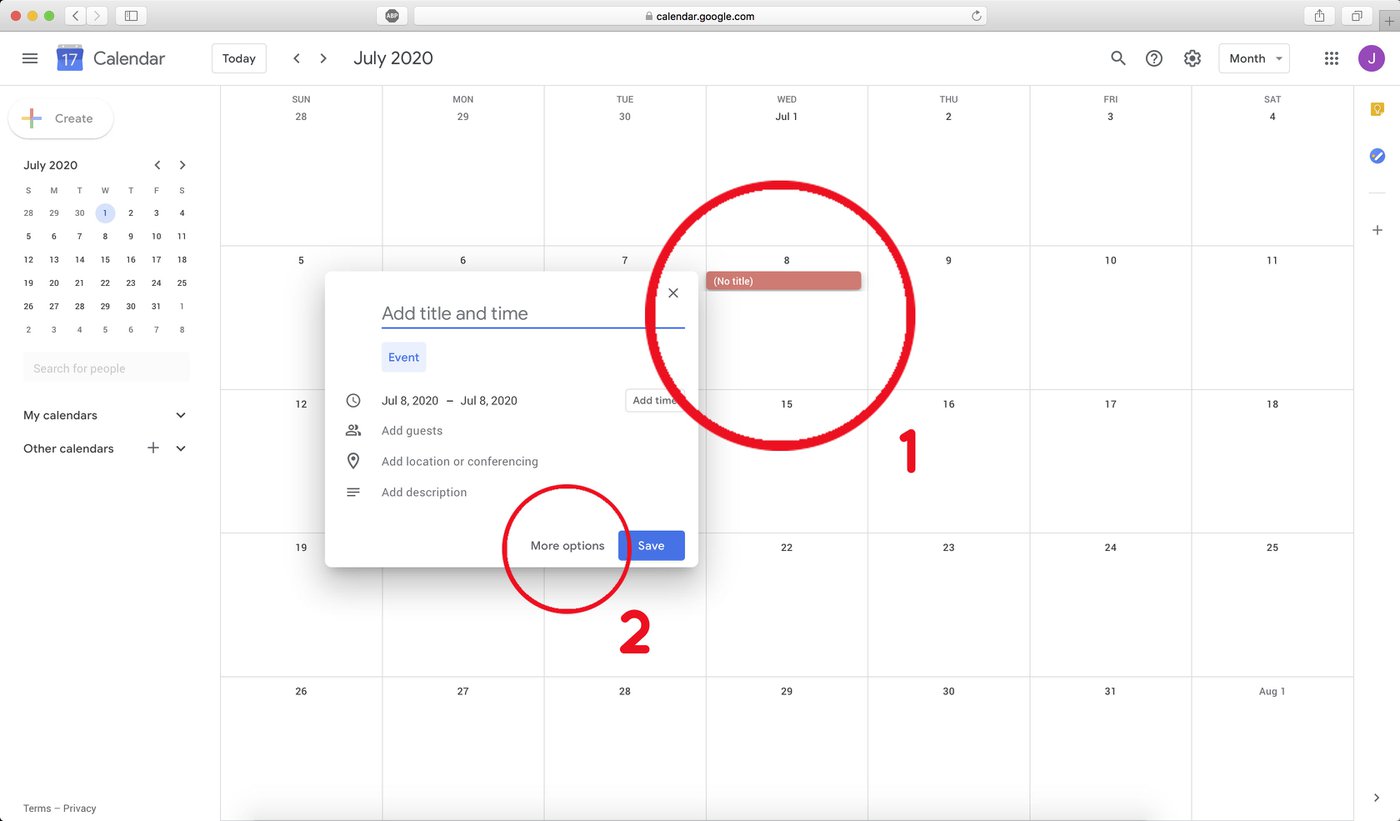 4. Click where it says "add guests" (1) and enter the email addresses of the people you would like to invite to the Video Hangout, then click on the date and time (2) and set the time you would like for the Hangout to be.
(You can also add a title and a description here for the hangout as well)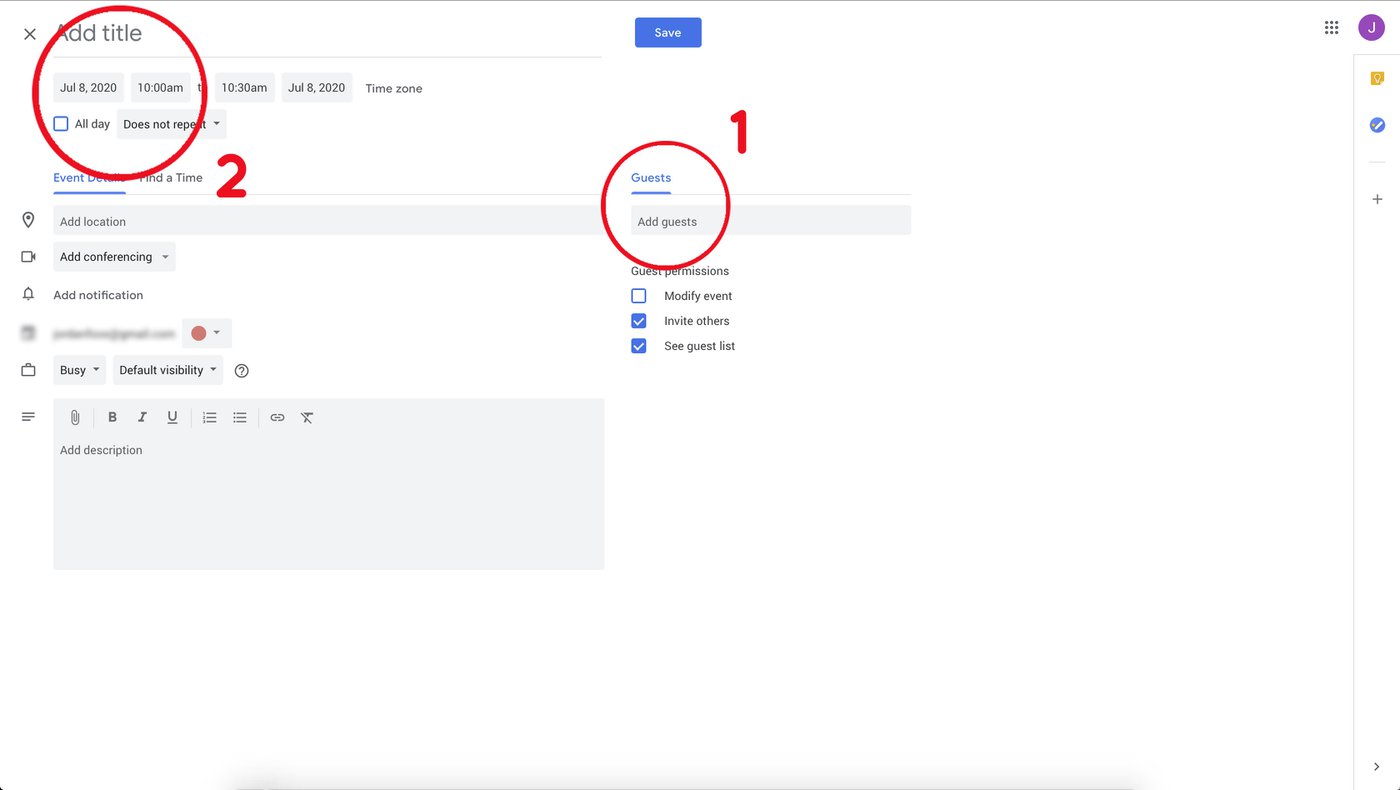 5. The most important thing to remember to do is to click on the tab that says "Add Conferencing" and select "Hangouts" from the drop-down menu (1) then click "Save" at the top of the page (2)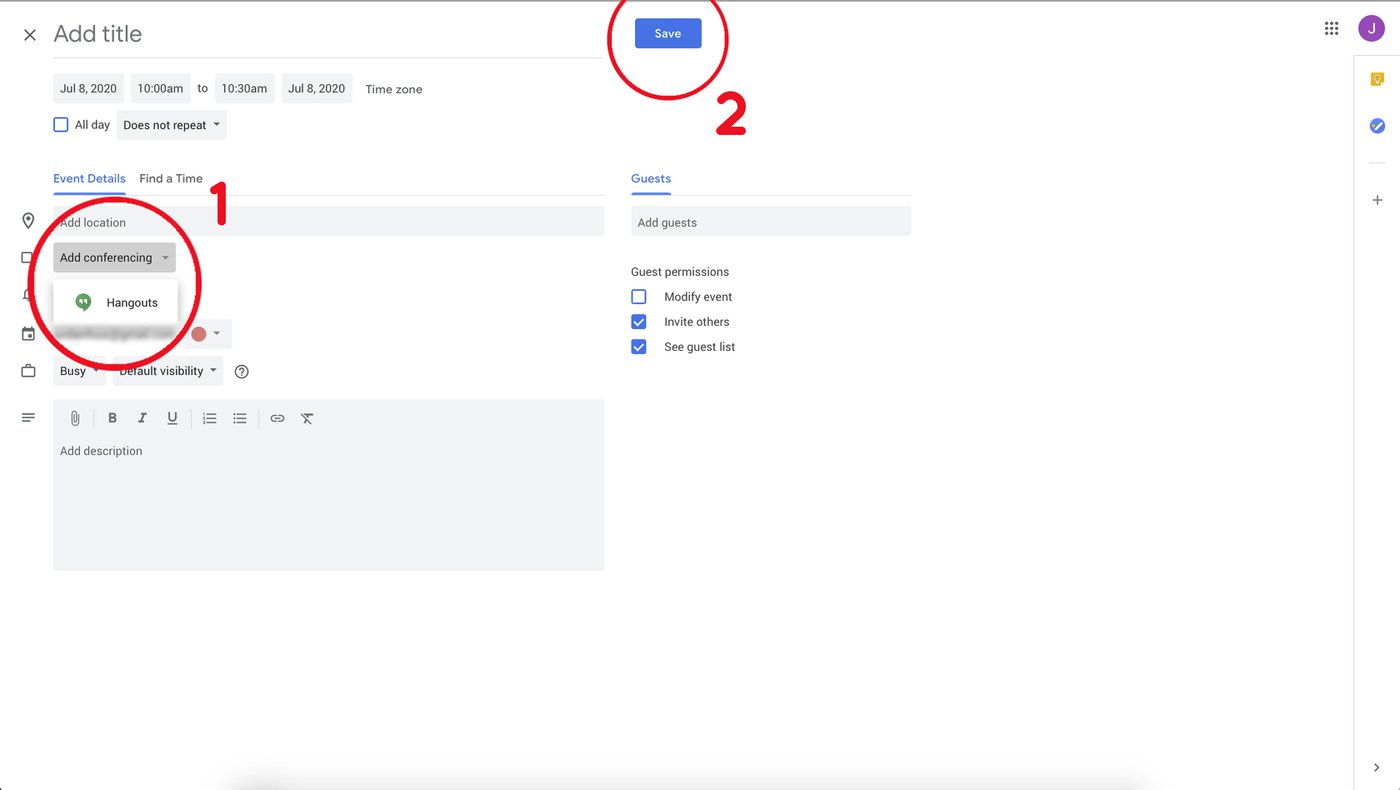 6. After setting up the meeting, it should appear as an event on your calendar (1) if you click on the event it will open up a window where you can click on "Join Hangout" in order to join the hangout.